HAUNTED ROOM 10 CASSADAGA HOTEL!!
We have many videos from all our cases! Check them out on our Diannespiritlight channel! Type in our channel to search!
Watch our latest investigation at Green Cove springs Jail~
2012 message channeled from an ASCENDED MASTER GUIDE!!
Watch the CHILDREN INTERACT with us before crossing over!
Watch this residential client as he is touched by UNSEEN forces!
Spirits followed us home from the DEVIL'S MILLHOPPER!
Watch the FIRST SPIRITLIGHT VIDEO OF 2012!!!
CASADAGA HOTEL INVESTIGATION 11-11-11
Spirit with cerebral palsy? communicates with us!
WATCH SPIRIT MOVE TOP IN FULL SPECTRUM!
Spirits drop temp from 55 to -3.1 !!!
HIGH EMF!!!PRIVATE HOME JAX,FL
WE ARE NOT ALONE!! MESSAGE FROM THE STAR PEOPLE!
Channeled Slave spirit, Lake Mary, Fl
Who We Are and full body APPARITION PIX FROM AMELIA ISLE FL
LIGHTENING STRIKE OPENS VORTEX!!CREOLE CASE!
MOST AMAZING CASE VIDEO! GHOST CHILD MOVES TOY TOP LIVE ON CAMERA!!!!
Investigation of Antiques and Uniques St Augustine Fl
THE GHOSTLY SCHOLAR BUT NOT A GENTLEMAN
Spirits Roaming the Streets of St Augustine Fl
Outside this dark apt building where this resident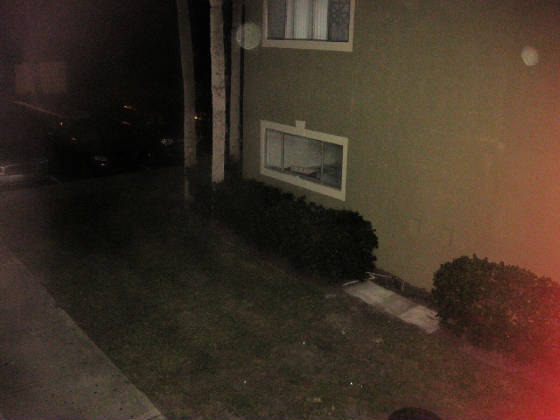 lives alone after the lightening sruck one month after her birthday
Creole heritage brought in a Sister Spirit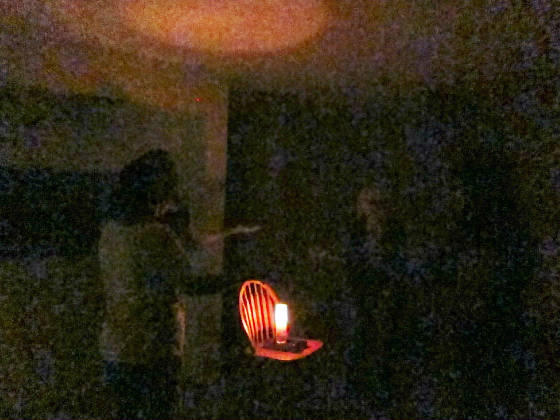 Blessing this area as a PORTAL OF LIGHT
Orlando CREOLE CASE -Lightening struck her apt
Opening a Doorway from their realm to ours! full spectrum cam
Spiritlight was called to Orlando by a resident who had recently moved in to an apartment with few other residents. She was awoken at 5am by the fire dept because lightening had struck her wall/apt below. They opened up the walls downstairs for fear of fire and smoke came up from the ground. This resident stayed in her apt although the lady below moved out. She then begin experiencing strange sensations,noises, and became ill. She was taken to the hospital and tests revealed nothing. Convinced that there were energies in her bedroom, she began sleeping in her living room, and called us for help. We went in and all of us felt the heaviness, a dizzy feeling,a tingling down my arm. We were drawn to the backroom,especially the corner by the window. It felt magnetic. We began getting emf hits and px communication- a slave named Daniel came through. The strongest force was Catarina, who showed us her heritage, tied in with the Creole long-ago heritage of the resident, a sister in spirit. She was the 'gatekeeper' of this powerful vortex created by this lightening strike. We knew we would need to bless and purify this space so that it could be a sacred gate. After our ceremony, the energy lifted and the resident reported feeling so much better. Interestingly enough, after coming home and doing research on a famous Voo Doo Priestess, we found the following; "A key finding after decades of debate about Laveau's age at the time of her death, and whether she was born in the Crescent City or Saint-Domingue, now Haiti, Fandrich said she's discovered that the voodoo queen was born "a free mulatto girl child" Sept. 10, 1801, in New Orleans.The information comes from a baptismal certificate found in an untranslated and unpublished book in the Archdiocese of New Orleans archives, Fandrich said."I kept it quiet at first," Fandrich said.
But Fandrich is certain that it is the record of Laveau's baptism on Sept.16, 1801, by Pere Antoine at St. Louis Cathedral six days after her birth.The detail that pushes the certificate beyond the realm of mere coincidence, in Fandrich's view, is that the godmother is listed as Catarina, the same name as Laveau's maternal grandmother.
After reading further of how VooDoo was a mixture of Catholocism and African ceremonies,passed on through female family members, " a spiritual life centered on Maria the Madonna, Sainte Mary, the Holy Mother, the Virgin Mary, the Good Mother, the Great Goddess of chance, and the Great One, child of Mother Earth. This woman-a goddess, a female spirit-has many names, many tasks, many faces. In African traditions, she is Oshun, goddess of love; Oya, goddess of lightning and wind." ( Madelon Wise) . So had this lightening strike come from such forces as to create this door, this meeting of 'sisters' and this investigation into the unknown forces of nature that affects us all? We will be adding video to help shed light on this very unique case. Stay tuned!

Charlotte relived her last moments with us
and we helped her find her way home! full-spectrum cam
Poor Charlotte came to the sanatarium now known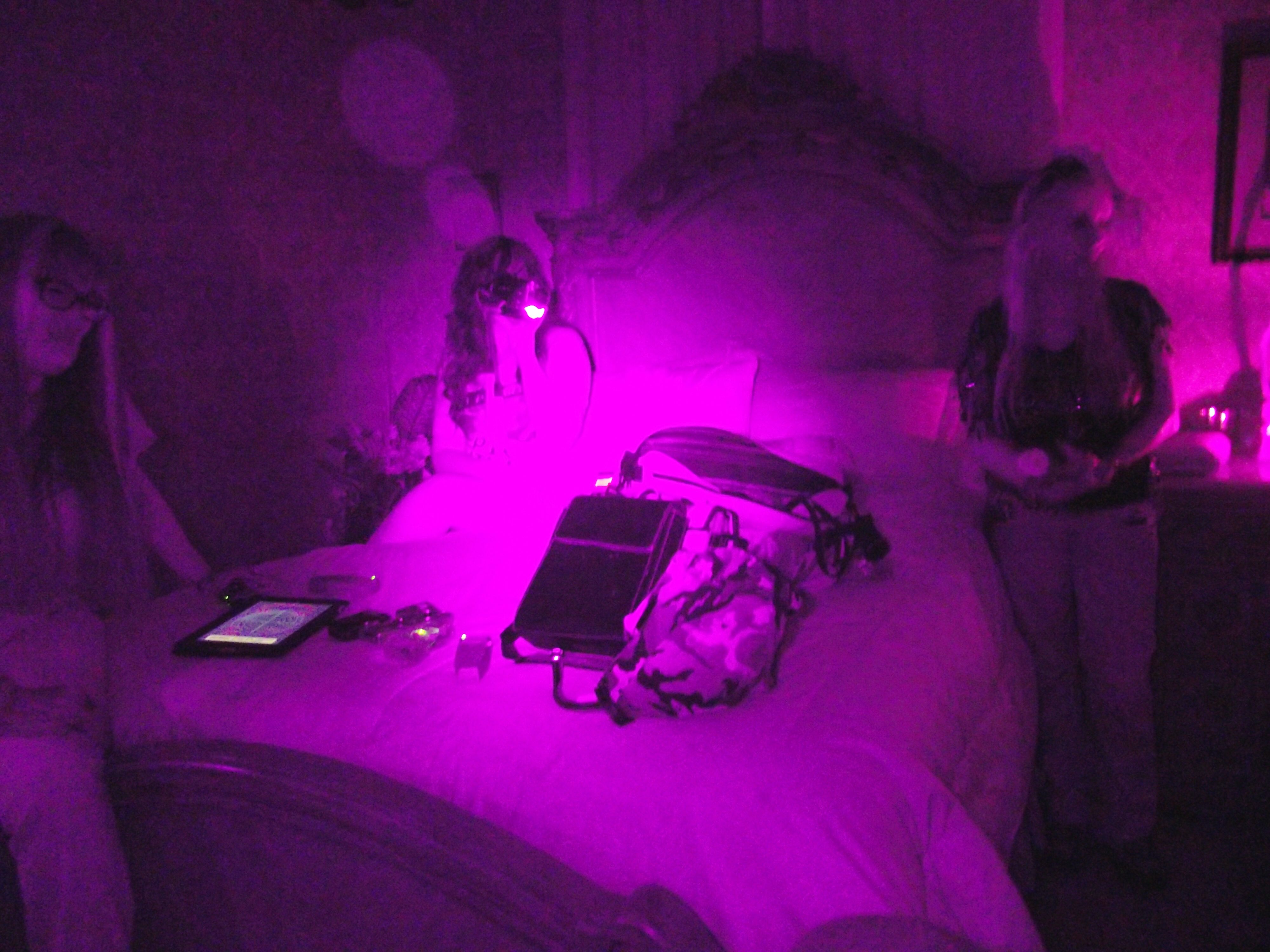 as Miss Caroline's front room to slowly die from TB
MARATHON CASE WEEKEND!
2 residential, 1 historic, magazine interview right after SCI-FY channel contacted us!!!
Watch us as we piece together our psychic impressions to identify the spirits, including a murdered girl whose body was dragged back to the house across the street to be disposed of. We pray for her family.
EMERGENCY CASE!!! EXTREME PARANORMAL ACTIVITY!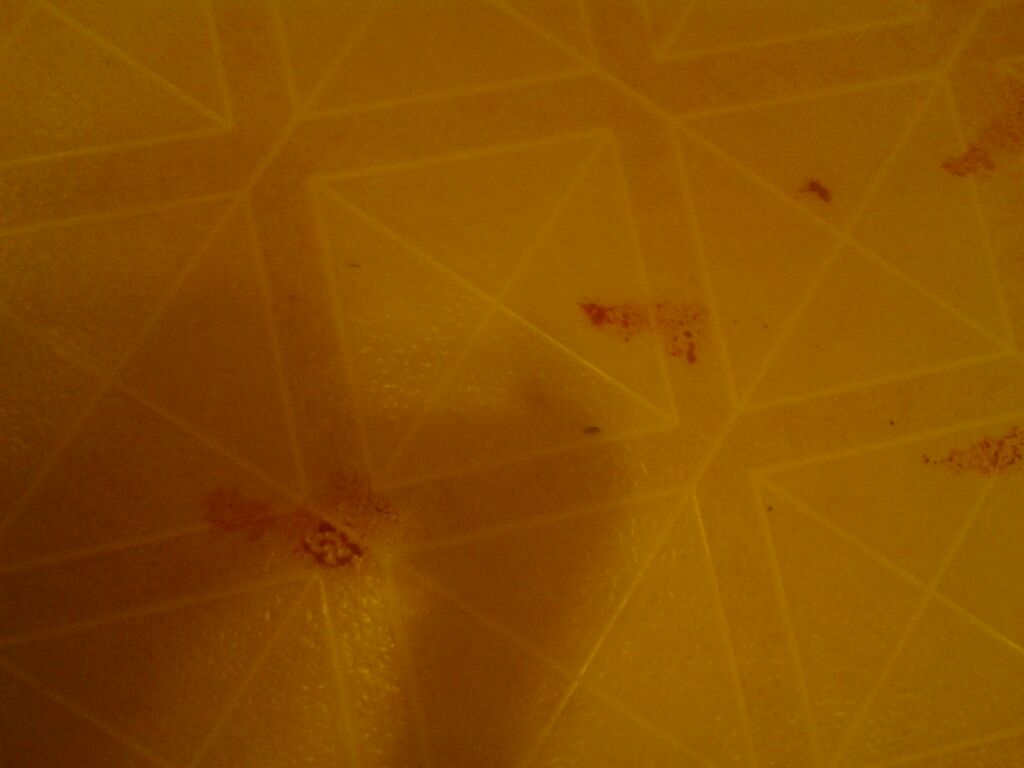 MUTILATED MURDER VICTIM ! THESE BLOODY PIX TAKEN BY RESIDENTS PRIOR TO OUR COMING!
Our latest case ended up involving a murdered girl, hacked to death, the resident took these bloody footprint pix after a night of paranormal activity. Especially due to there being young children present, we drove through a blinding rain storm to get to their house. We communicated with the victim in spirit who shared the gruesome details with us that were later validated by the resident. Neighbors came forward to confirm several houses affected by paranormal activity. We helped her, but reliving her death was something we will never forget
INTERESTING..Tracey is casting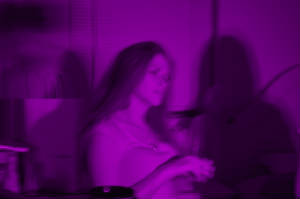 TWO SHADOWS as she communicates with spirits...
JEKYLL ISLE CLUB GA BUILT 1887
We captured this full body apparition in front of this abandoned house in full-spectrum!
The Horton House Jekyll Isle Ga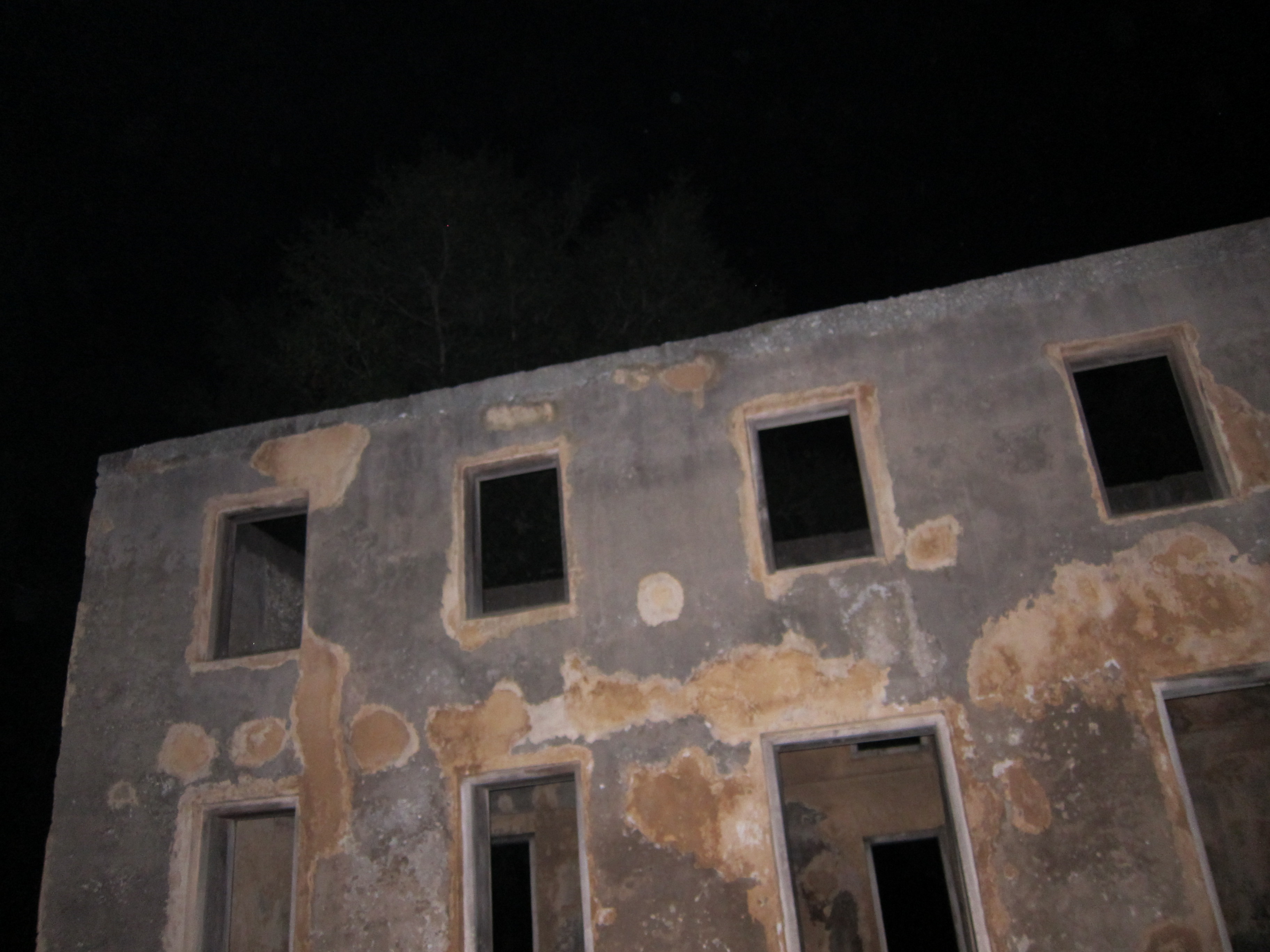 The Horton family house once knew laughter and love before burning down leaving eery ruins !
Tracey channeling a teenager who died in a car
accident, his face seen through hers..full spectrum
The dark energy in this digital pix had visited
the female resident in her dreams...this was cleared tonight -case-9-10-11
The Dark energy that held these girls hostage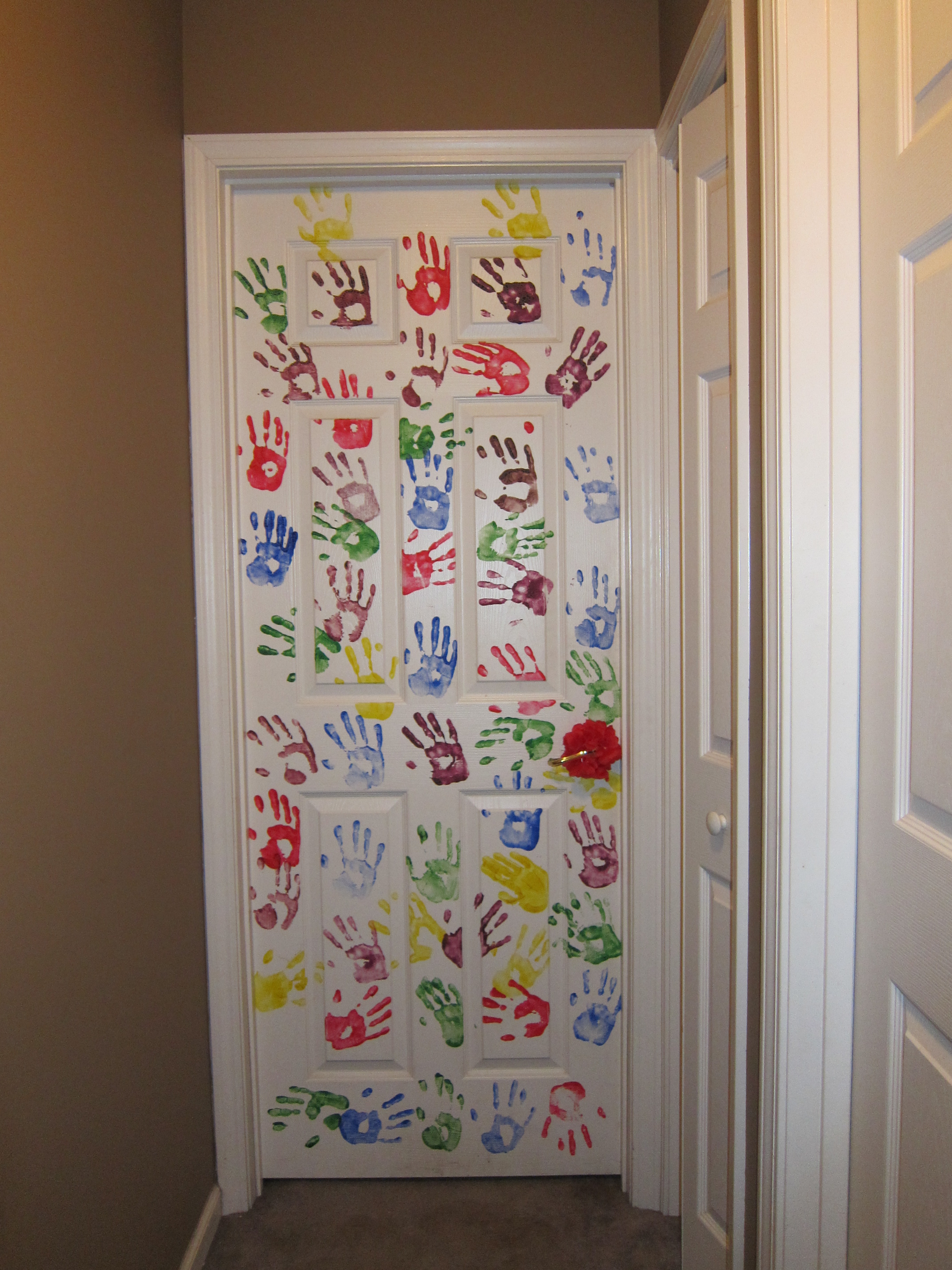 Was Vanquished and they are SET FREE!!! 9-10-11
Smudging to the max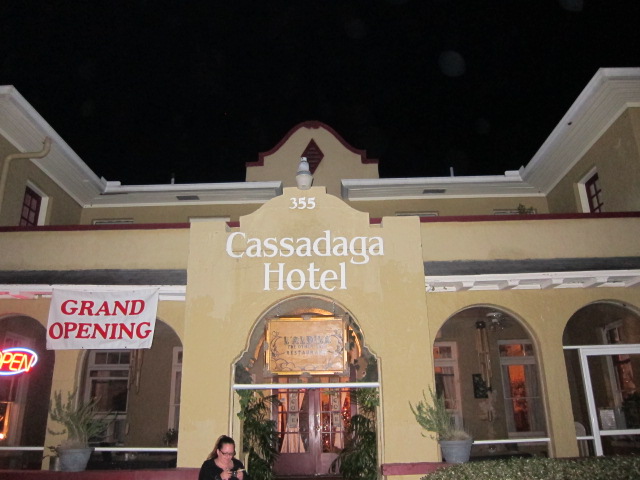 Dark energies NOT ALLOWED!
Gail counsels spirit who is channeling through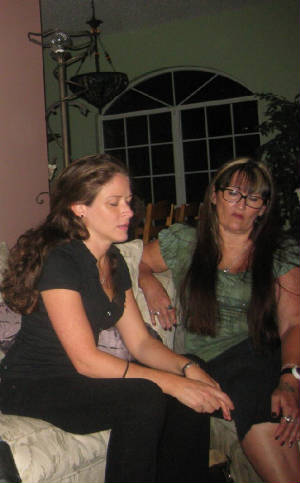 Tracey, Jax Fl residential case 9-10-11
One Eagle begins prayer circle 9-10-11
This is regular digital, see the large red energy behind him?
this is the before pix CHIEFLAND RESIDENTIAL CASE
The dark cloud of negative energy unaltered
This is the enhanced version, clearly can see
a figure but no head? We later cleared this room...
The sacred energy was returned to this place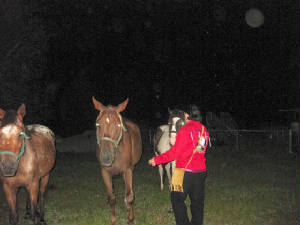 The elders who walk with the horses are happy once again
FOLKSTON GA CASE MURDERED CHILD SPIRIT SPEAKS!
PSYCHIC MEDIUM PARANORMAL GHOST TOUR WITH SPIRITLIGHT AT MISS CAROLINES! U-TUBE CHECK OUT THE ORBS FLYING ALL AROUND US!
LATEST CASE ORMOND BEACH FL U-TUBE!!!
Dianne at INDIAN MOUND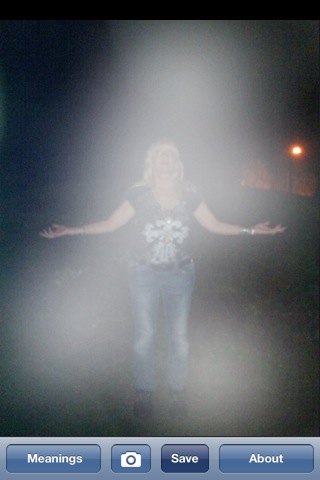 ORMOND BEACH,FL
One Eagle at Indian Mound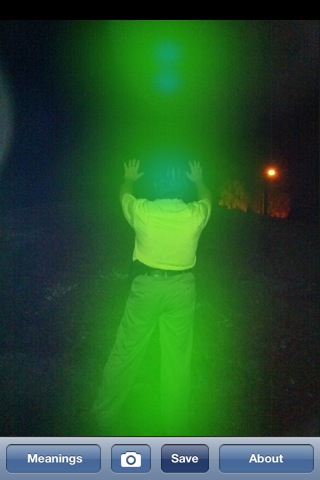 Ormond Beach Fl
ONE EAGLE AT INDIAN MOUND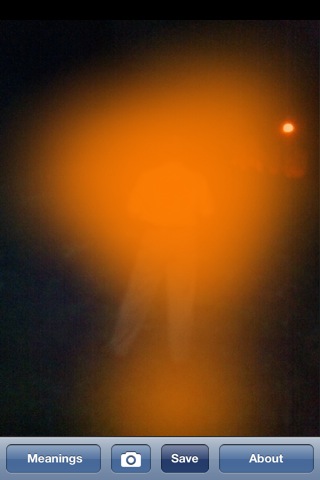 Ormond Beach Fl
Dianne asks for tree energy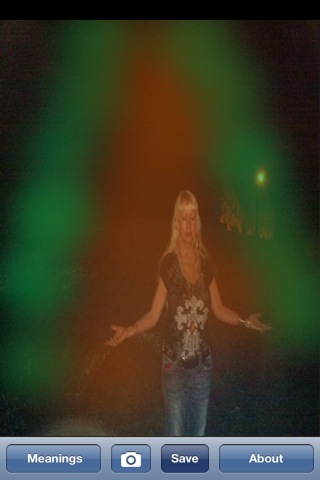 Indian Mound Ormond Beach Fl
HEALING CIRCLE ORMOND BEACH INVESTIGATION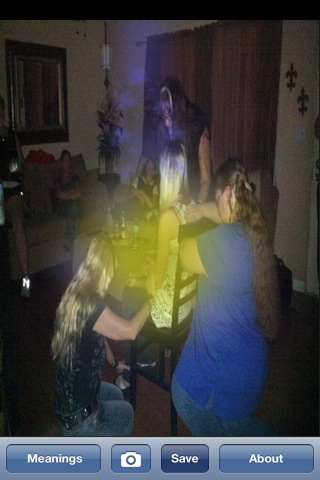 Energy after HEALING CIRCLE
SURROUNDED BY WHITE LIGHT!
Orb appears during healing circle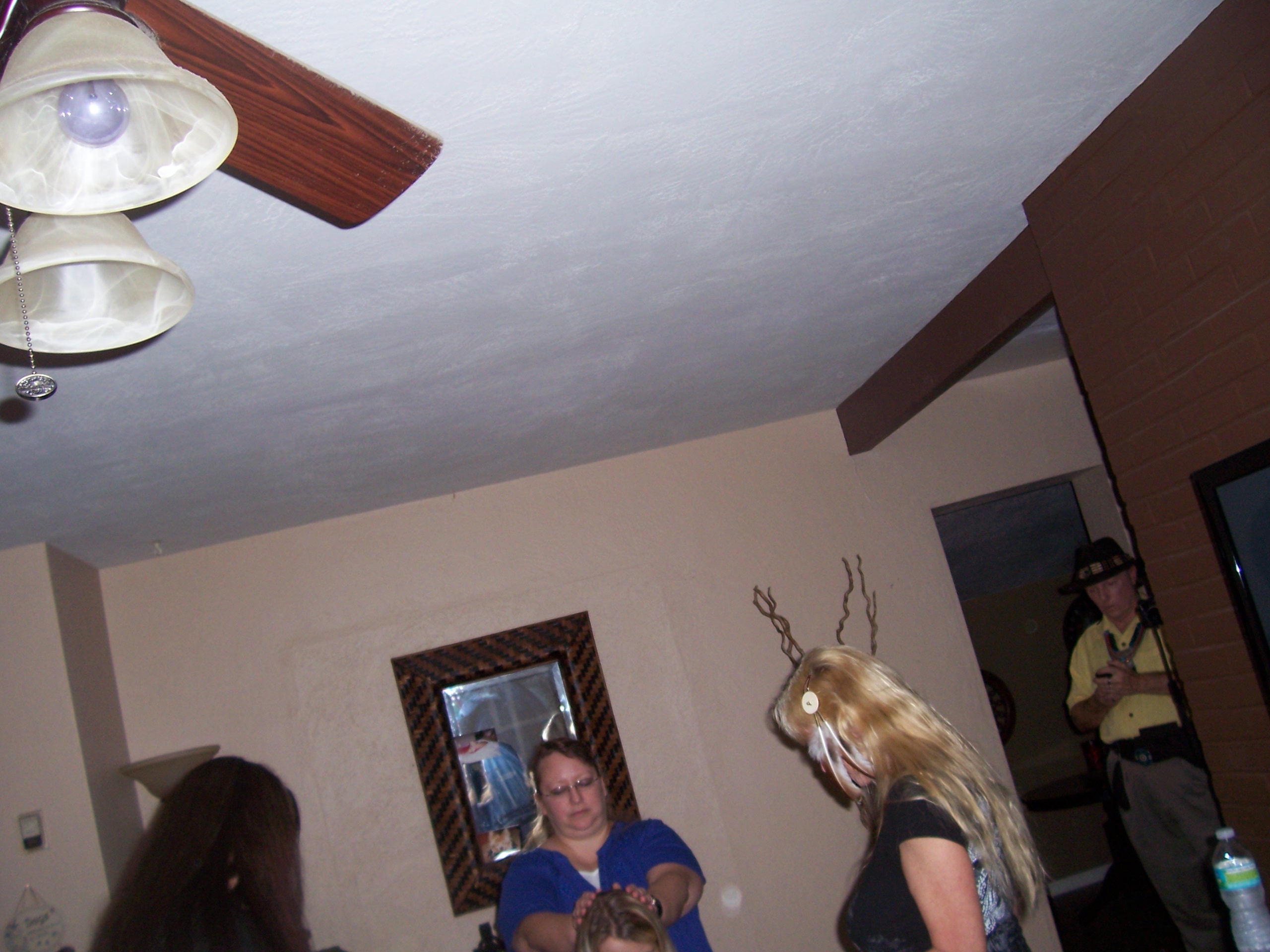 ORMOND BEACH PARANORMAL INVESTIGATION
SPIRIT LAKE CASADAGA.FL
AURA PIX
Check out our interview on the WHITE NOISE FORUM live from the PARANORMAL CONFERENCE 2011
Check out all the 28 groups in attendance PIA CONFERENCE 2011 pix
Spiritlights Got Talent! PIA Conference starring Charlie and Gail !!! AMAZING LADIES!!
Tracey channels at PARANORMAL CONFERENCE second room investigation
PARANORMAL CONFERENCE 2011 "AFTER-LIFE" PARTY!
PARANORMAL CONFERENCE 2011 KICK OFF AND SPIRITLIGHT INVESTIGATION
Hung man SPEAKS through One Eagle!!!
Crossing Over Dedicated To FRANKIE! Live Oak Paranormal Case
Our science members cannot explain this blue blinking light that appears on the bed where i was just sitting!There was no equipment there.
Another sequence with a blinking light we cannot explain that if you enlarge seems to go down my arm and disappear!
Spiritlight Paranormal Tours St Augustine, Fl
Live Oak Case EVP, spirit wanting to be 'cut down' out of the hanging tree out front!
One Eagle Channeling Spirits Miss Carolines St augustine Fl Spiritlight Psychic team
FULL BODY APPARITION??! We uploaded this from our investigation at Miss Carolines in St Augustine, some see a Spirit running into a back room! We were concentrating on the curtain moving and an orb shooting out ( at the end )AWESOME!!
Find the Spirit Owl in the tree!! U-TUBE
Miss Caroline's One Eagle Channelling
Miss Caroline's One Eagle chaneling again!
Taps called it the most haunted place they ever investigated! Check out our video of pix from years of visits there! St Augustine Lighthouse u-tube
Check out our "DRUNKEN GHOST ORB" from the St Francis Inn St Augustine Fl,May 2011 investigation
Paranormal Pictures- Orbs of every color! u-tube
Check out this U-TUBE collection of SPIRIT ORBS!
Ghost Party in Garcia Suite St Francis Inn St Augustine Fl u-tube
PIA 2011 Conference Investigation
Tracy channeling hung man, rope image appears
PIA 2011 CONFERENCE SEBRING FL
SPIRITLIGHT - 28 groups attend from all over FLORIDA!
DIANNE'S AURA PIX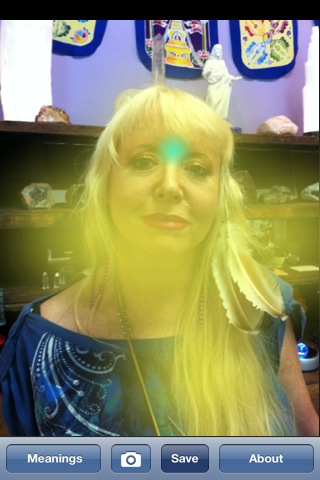 THIRD EYE BLOND!!!
New FULL SPECTRUM CAMERA FROM GHOSTSTOP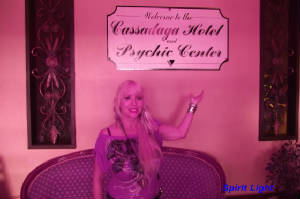 CASADAGA HOTEL TRIP AFTER PIA 2011 CONFERENCE
GHOSTSTOP PIA CONFERENCE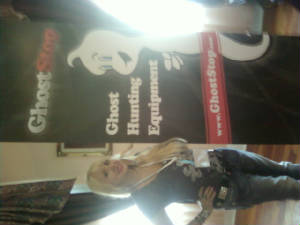 SHOP TIL YOU DROP!!!!!!
ectoplasm surrounds me at casadaga vortex
taken by jennifer -no smoke no fog
We were out front very near the HANGING TREE
We were creating positve energy boundaries for her property!
Live Oak Case, the house was built over a cemetery
and a hanging tree in the yard! Thanks to N Fla Mystery Trackers for inviting us as consult!
Feeling energies, looking directly at the orb
We communicated that this would be a SPIRIT sanctuary
Our team walked the perimeter of the property
Blessing the desecrated ground that had been a cemetery, now built over!
The master bedroom nearest the
HANGING TREE
This was the hanging tree -a slave foreman
was hung along with an AWOL soldier, so we did a land/house blessing !!
WE stayed at the St Francis Inn built in 1791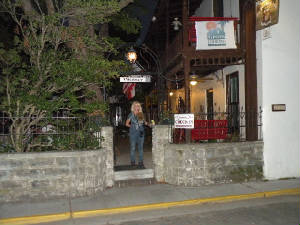 where all the ghost tours come to nightly St Augustine Fl
We walked down to Tolomato Cemetery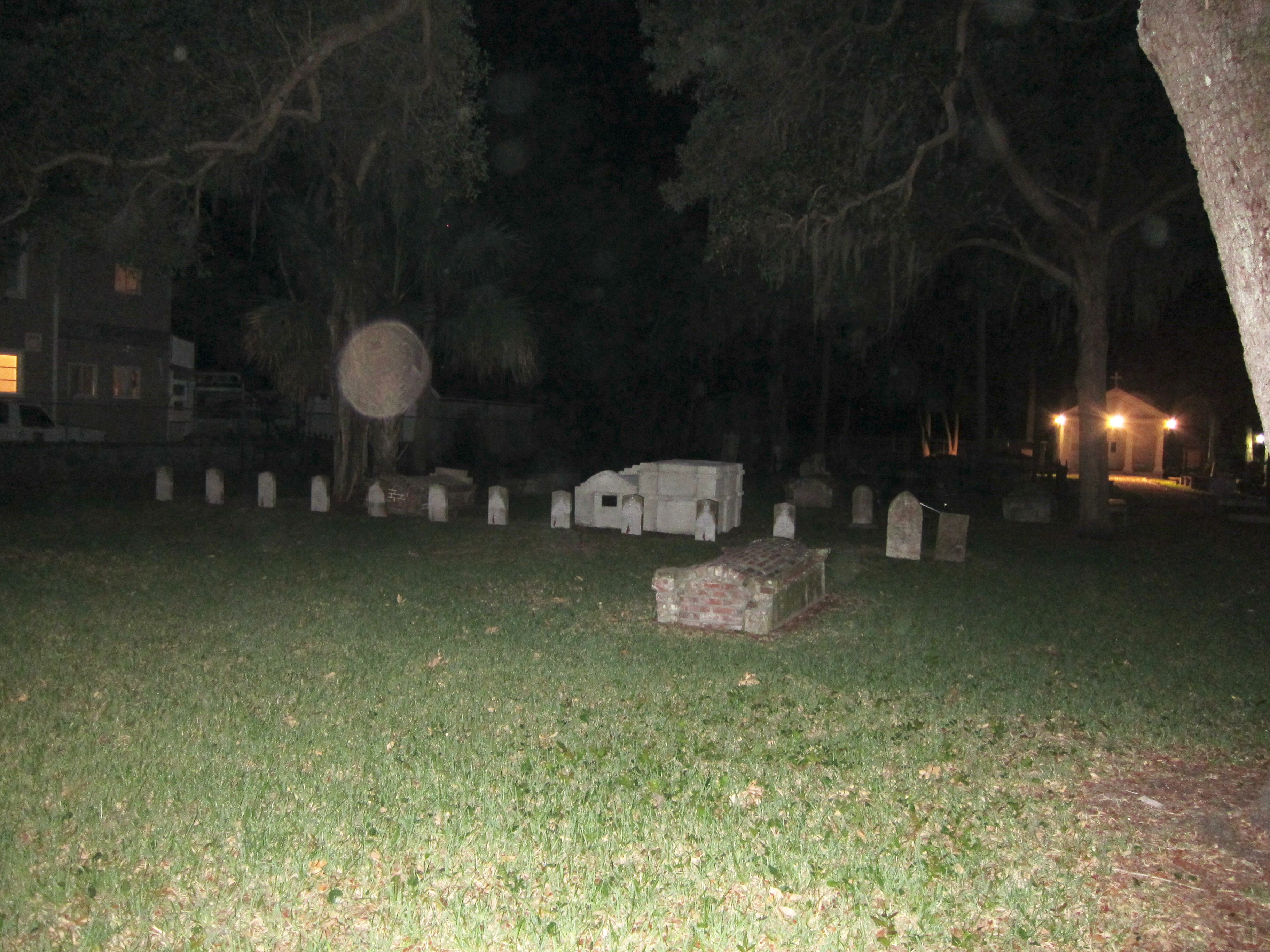 Another destination for the nightly ghost tours-captured this orb!
This is the love tree next to the Tolomato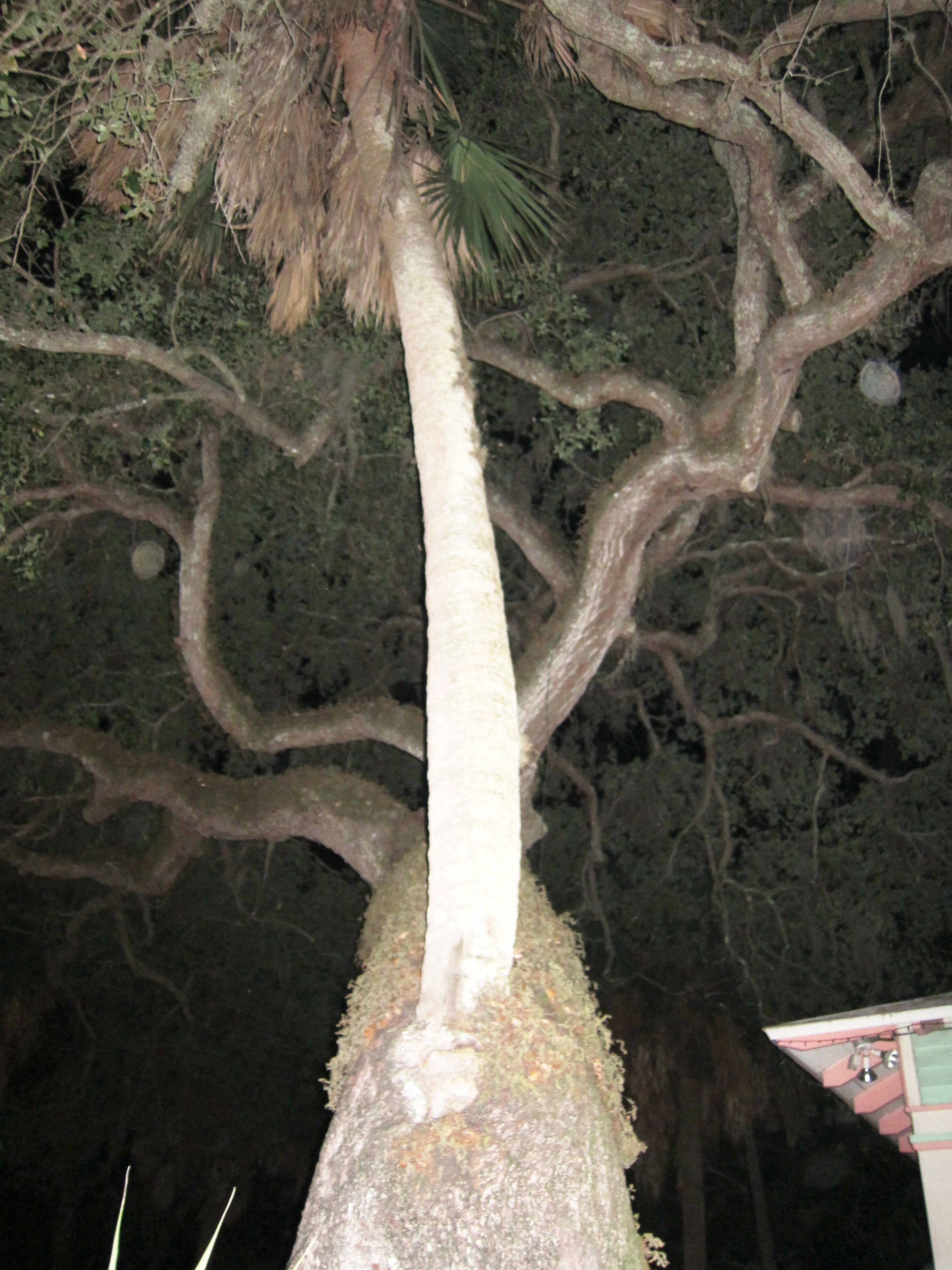 The legend says if you kiss under it your love will last eternally some orbs were trying it out!
MISS CAROLINES GUEST HOUSE
St AUGUSTINE FL Built in 1858 by Miss Lucy Abbott
Our group spent the night to investigate this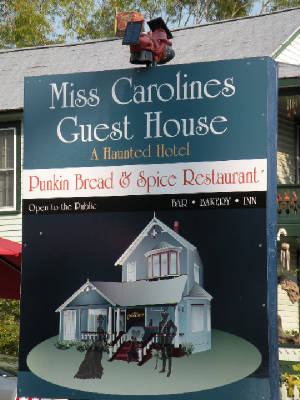 HAUNTED BED AND BREAKFAST
This antique horse was bought for the lil girl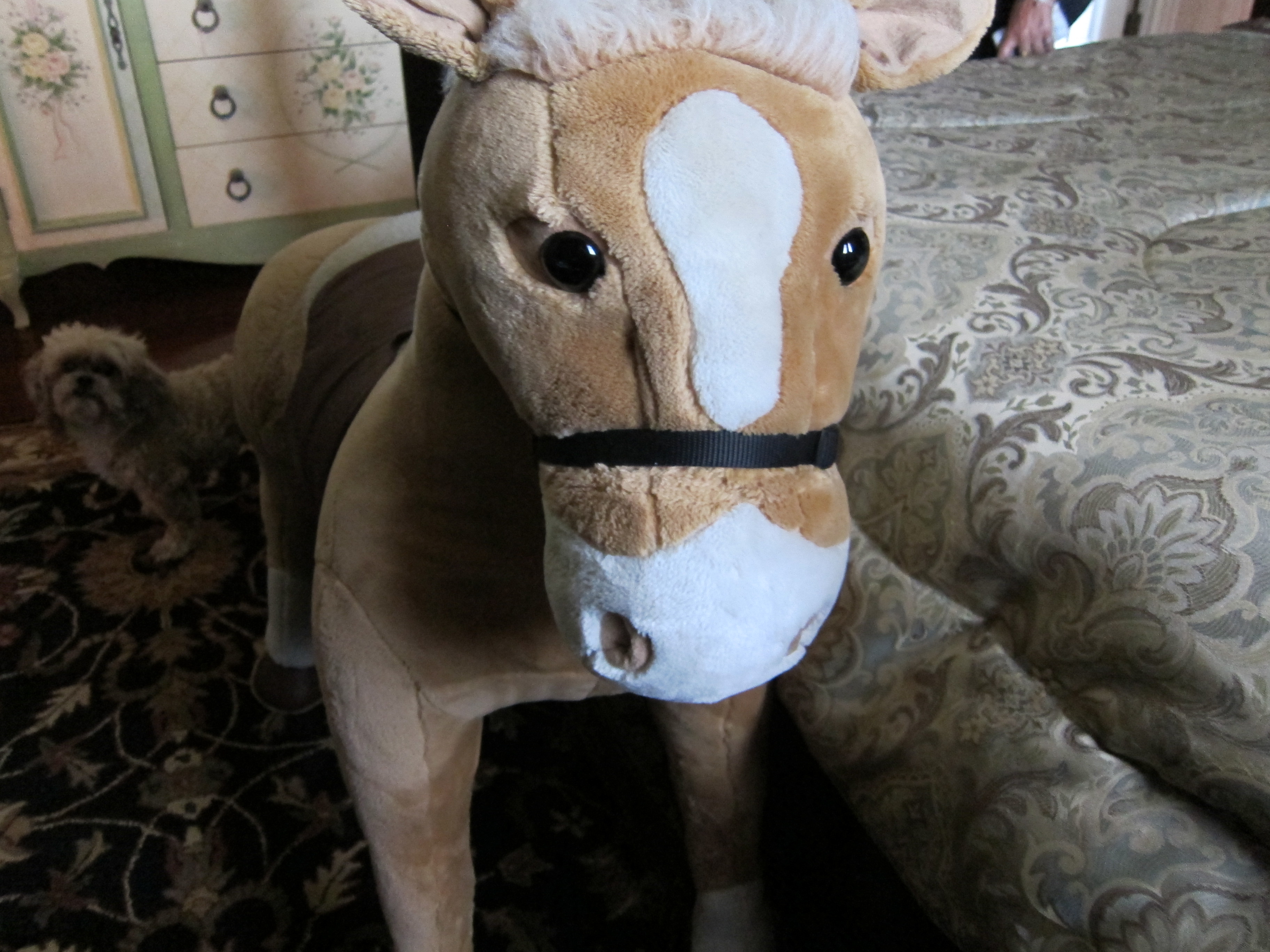 spirit named MOLLY who loves to PLAY and BEWARE!Do NOT MOVE her horsey!
We identified a vortex that drained our batteries
Our cameras wouldn't focus-and the owner's employee Jessica took this -showing two spirals of energy
One Eagle performed a Native Blessing
For this special Sanctuary and to bless this sacred place
St Simons Lighthouse in Georgia taken 3-26-11
Always we get spirit energy there-built by James Gould
The Horton House St Simons was completely burned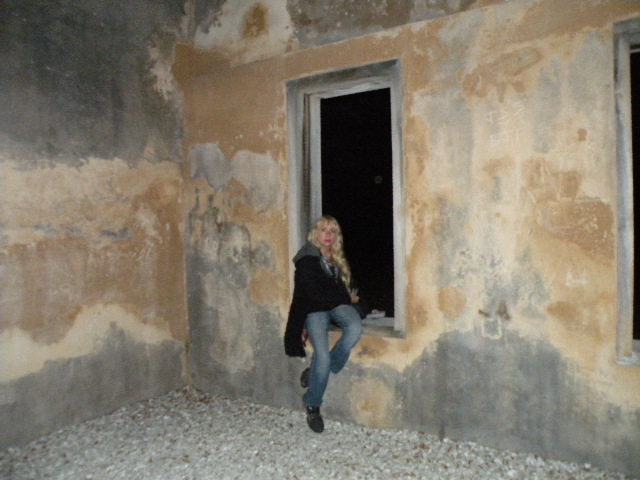 all that remain are the walls and the family buried across the street
Thundering Spirit Pow Wow Aztec Dancers
You can see a spiritlight dancing behind this fancy dancer!
We currently are investigating a very active private residence in St Augustine, Fl. We were able to contact many spirits who responded promptly to yes/no answers on our EMF meter, and spoke on our px app with private info for the homeowner. He has had these experiences for years and even put together a movie about them.
We hoped to offer him further evidence both scientifically and spiritually by deliverance of messages. We plan to go back with more members, as the spirit actually personally requested one by name, over and over. We will follow up with updates as that happens.
2-28 while being filmed in full-spectrum we
captured shadows behind me orb over homeowner on end
Our Science member Marcus took this pix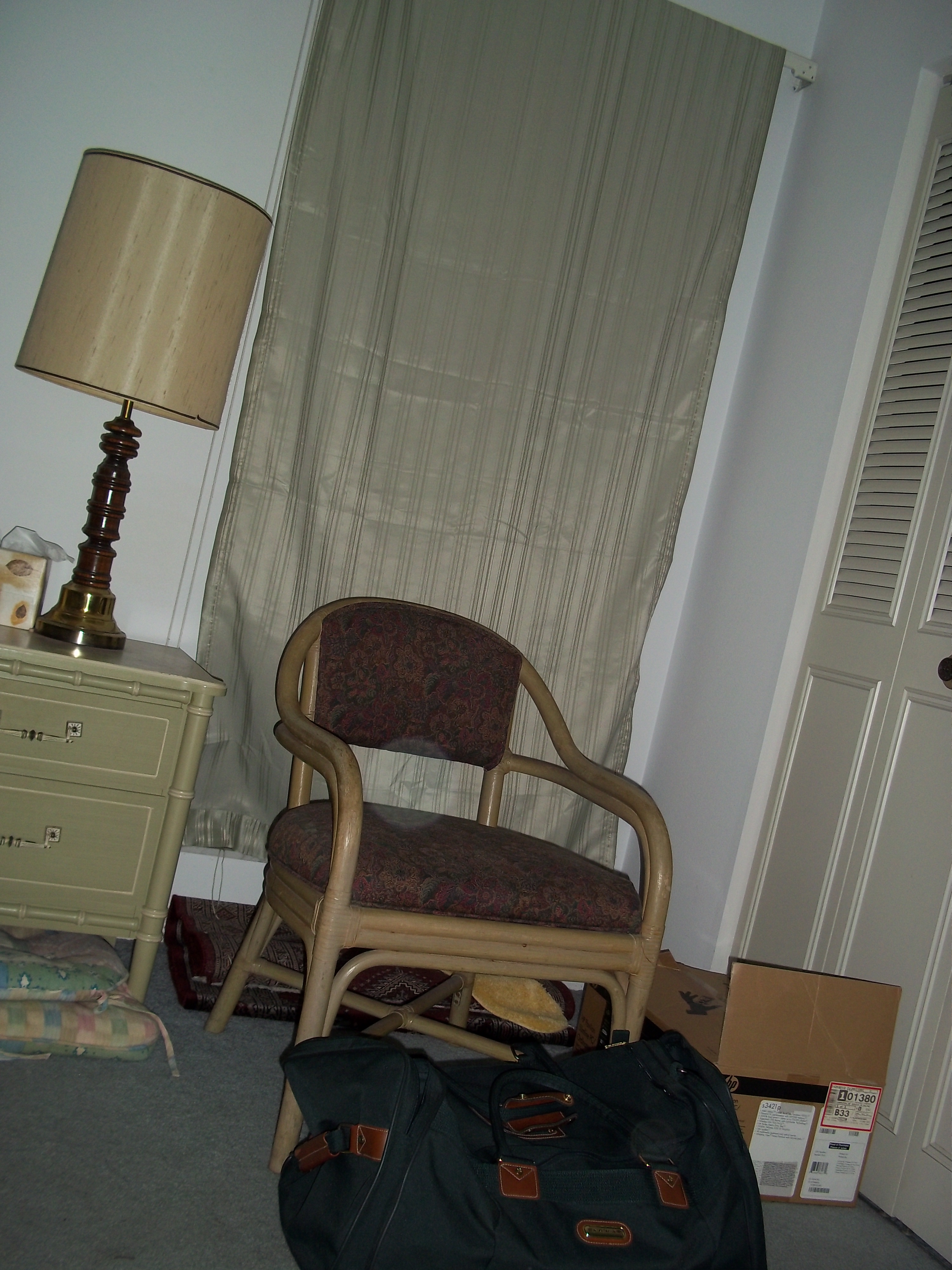 after the emf meter went off when we asked if someone was sitting in this chair!
Speaking with spirits through their connection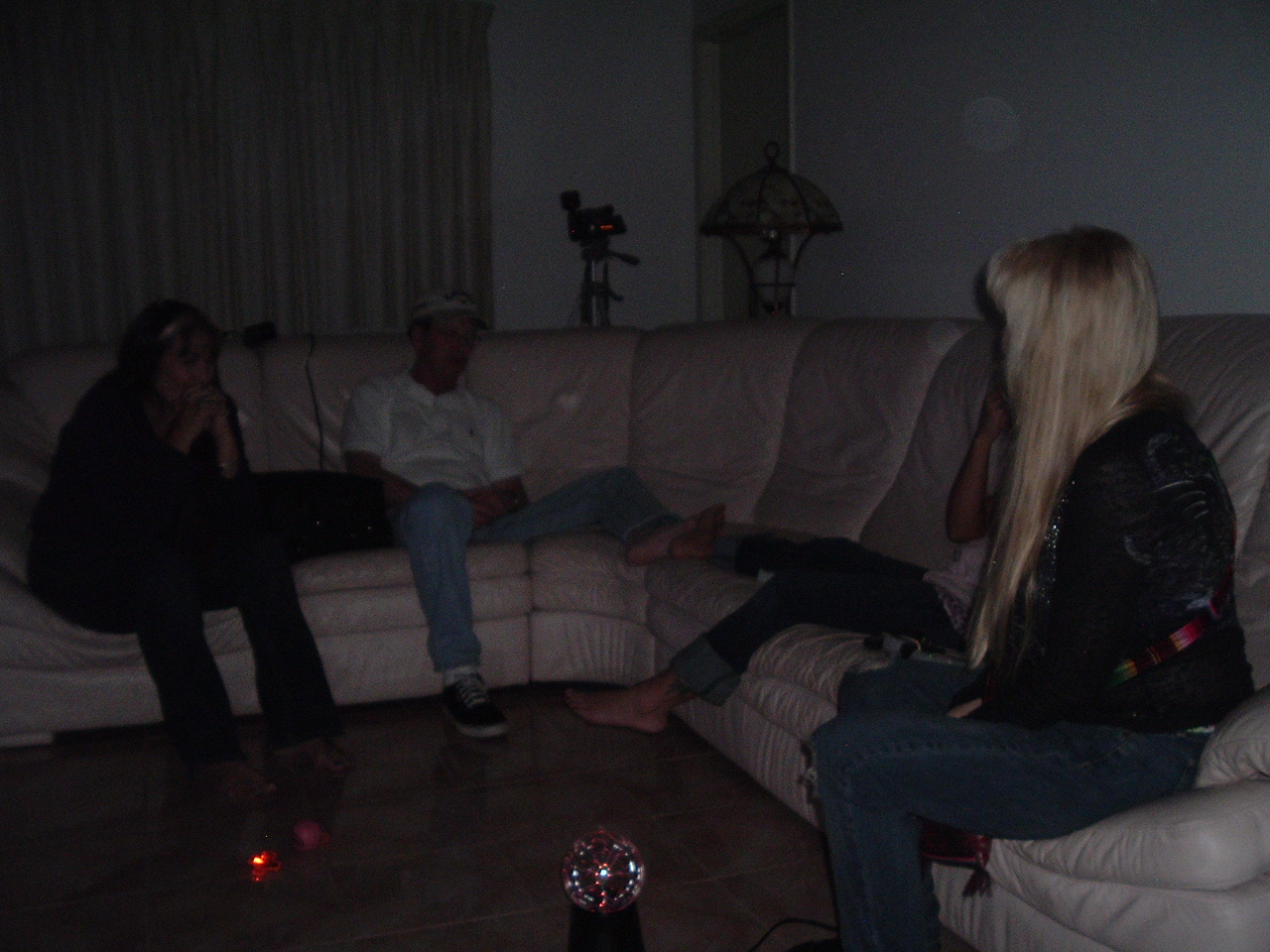 with the homeowner's energy, we got orb pix
The spirits spoke on our PX device and to our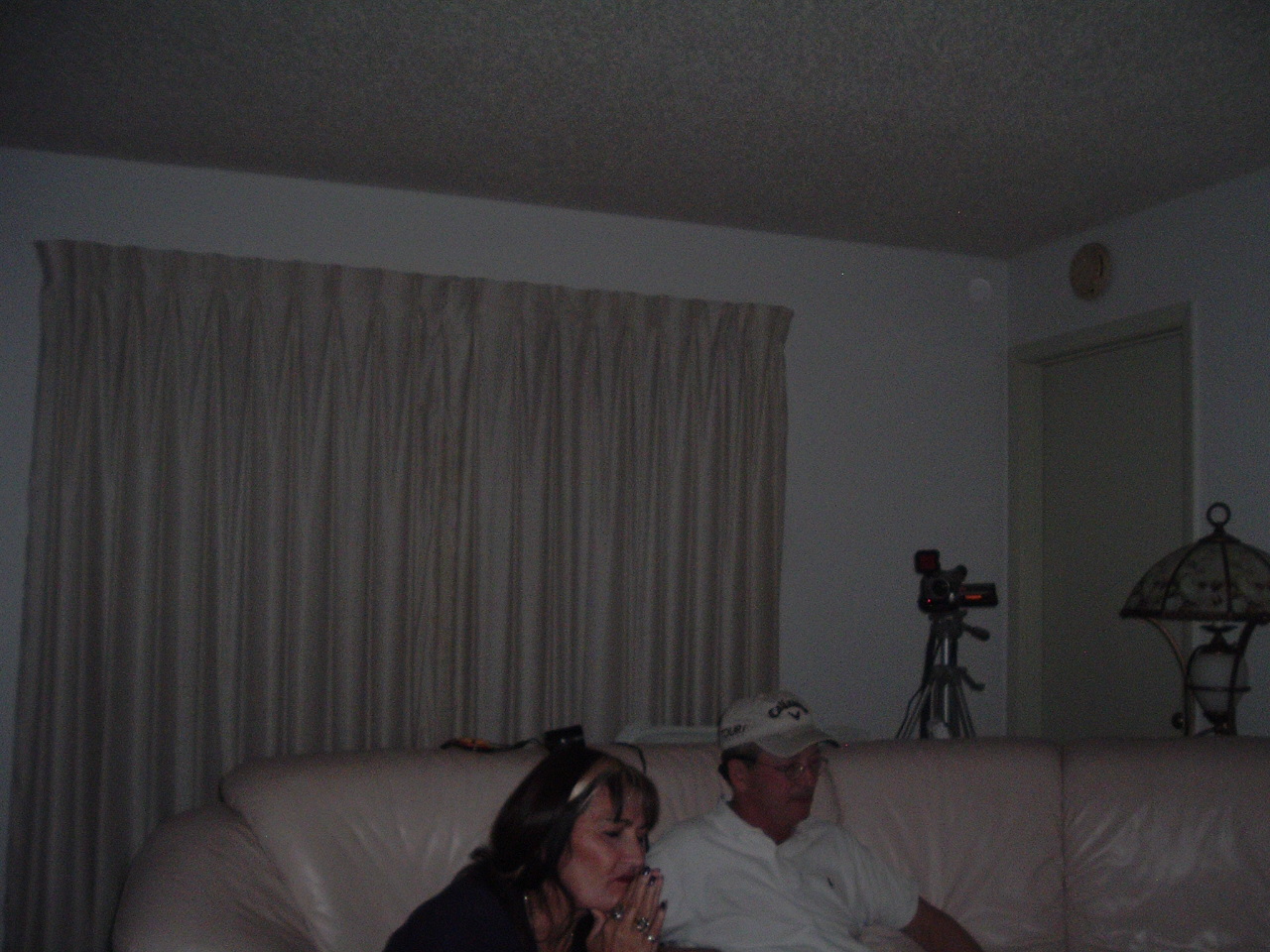 medium, Gail, and an orb appeared in this pix
On our return trip to this house, we brought different members. Again, we all experienced cold spots, touches, knocking, speaking over the px device-and an interesting observation was made. The spirits use this homeowner as an energy source, as he is very grounded and they actually make contact with him through his feet! Anyone who sat with their foot near his could feel tugging, energy sensations-and like mucle spasms of their toes. While others felt drained, he does not. I spoke to him about developing his gifts, and writing a book about his unique experiences! This is NEW TERRITORY! TRUELY PARANORMAL! The spirits make contact with him all the time wherever he goes and they are interactive. We will continue to check in with him as things develop!
Casadaga Hotel Investigation spirit speaks on px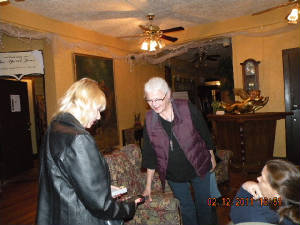 app to people in the lobby as emf meter goes off
We had night vision cameras and full spectrum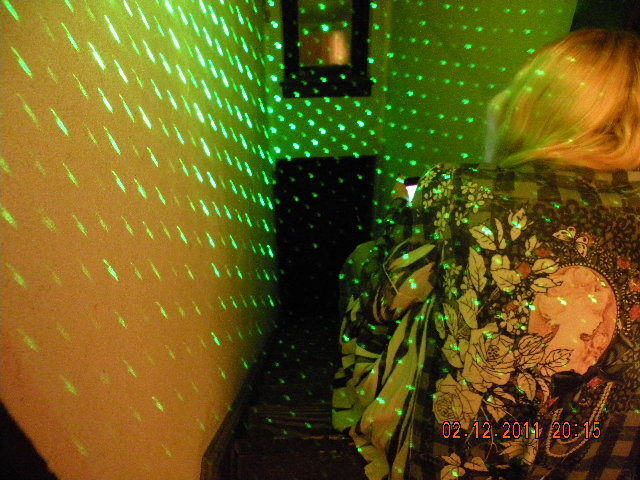 recording as well as our laser grid shadow energy blocks out light at bottom of stairs!
Later that night we got this ecto pix outside the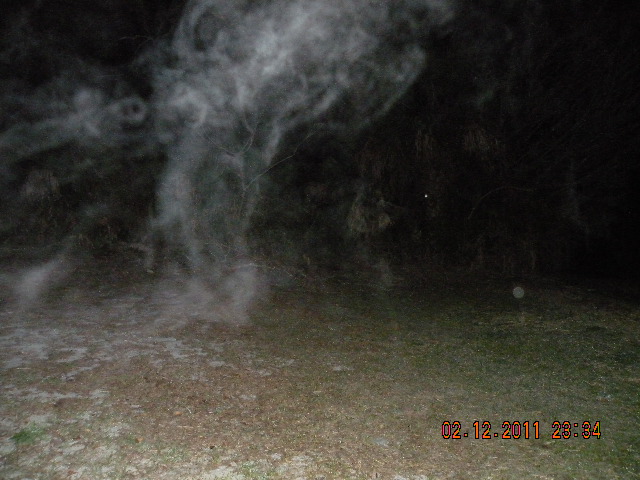 hotel where the vortex is located-high emf registered
We rented several rooms at the Casadaga Hotel and set up our night vision cameras to record as we walked about exploring the entire hotel. There was a Shamanic ritual going on that night and we felt many energies through out the place. As I tried to go to sleep, in a pitch dark room alone, the spirits pulled back the covers in room 7, a room others had just checked out of because of the activity going on in there.
I spoke to them saying I am sleeping! Let me be!
Then in a sound sleep I was awakened by someone pounding on the door about 3 am- so I ran to the door tripping over the bed as it was too dark to see, but no one was there! I went back to sleep awakened again because someone had turned off the AC and ceiling fan, and I was very hot.
I would have to say that I have NEVER gotten any sleep while staying there, but always had lots of 'VISITORS' including a little girl named Kaitlin who loves to play!
This bed is original to the KING HOUSE -this room
was the site of a murder-we felt much anger in here.
Using a full spectrum camera we were able to see
this dragon painted over the VORTEX door-KING HOUSE
We went back to perform a Native American Blessing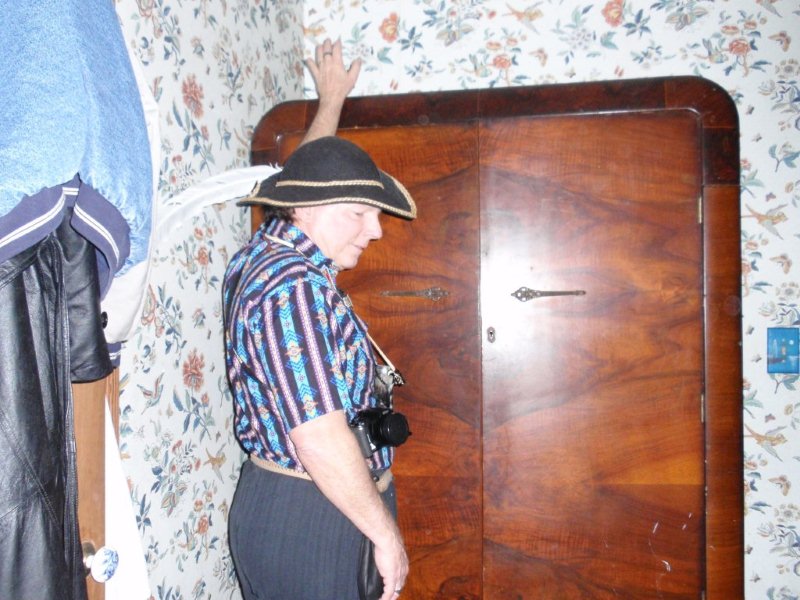 because this house was built over a cemetery
Channeling this angry spirit we spoke to him
about forgiveness and letting go of his anger
The King House, a gateway to the past, may now
be more peaceful as we blessed and honored the spirits
Oak grove cemetery,st.mary's ga. as I met a group
there,little girl spirit made the flag wave when asked to
it seemed that orbs were everywhere,and the little
girl spirit seemed to like the large angel statue
after visiting ft.clinch in fenandina beach,fl.,we
went to the boscabello cemetery
in the darkness at this fernandina cemetery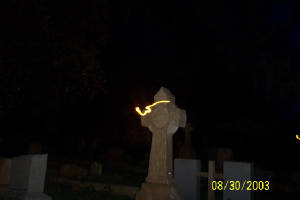 electric spirits ventured out to say hello
while in fernandina I went in the christmas house
restaurant, capturing my first black orb,surprised!!
alpha painter opened the homestead restaurant in
1932,she's buried out back,notice the orb at the bar
linda koran's grave(died 1949)is at penman rd
cemetery in jax,fl. some have seen and heard her
although it is rare to see an orb in motion
i saw a fast moving light and took this picture
only seconds later I got this orb in motion
right in my own backyard
After taking a picture of my dog
I checked my lens- it was clear
I took several more pix of it, amazed to be
capturing this at my house, in the daytime
this enlargement shows several orbs
that appear in a vortex,in motion
on april 16,1912,the new york times headlines read"titanic sinks four hours after hitting iceberg;866 rescued by carpathia,probably 1250 perish;ismay safe,mrs.astor maybe,noted names missing.
"The biggest steamship in the world,plunged to the bottom of the atlantic at 2:20am.on display in Orlando,Fl.,are some pictures and possessions from the crew and passengers;as parts of the ship are recreated in the magnificent splendor of the original.
It is purported that spirits frequent the display,as many experience their presence.
this is a pre-voyage pix of the titanic on display
in orlando,see the ghost man in front of the last man?
i am standing on the grand stairway on the titanic
made famous in the movie,see the orb off to the right?
right behind the orb,you can see
spirits peering around the stairs
as i walked near the windows overlooking the
water,i was surrounded by spirits(ecto)
THESE PICTURES ARE FROM PAST INVESTIGATIONS. TO SEE NEWEST PICTURES GO TO THAT PAGE.